monthly updates
February Update
Hello fellow readers! It is time for our February update. Since it is the first update there is, I will give you a small summary about what an update includes. An update will have books coming out soon, new features of the blog, and new books that have been added on the blog, including what we are currently reading. A MONTHLY update will be posted on the THIRD day of EACH month on THIS PAGE. A WEEKLY update will be posted on the NEWS page each week. Thank you, and have fun with this page!
Book and Author of the Month
Author of the Month
(thank you Goodreads. This is from them, not me. So no plagurism here :) )
Syrie James
Syrie James is the bestselling author of eight critically acclaimed novels, including The Missing Manuscript of Jane Austen, The Lost Memoirs of Jane Austen, The Secret Diaries of Charlotte Bronte, Nocturne, Dracula My Love, Forbidden, and The Harrison Duet: Songbird and Propositions. Her books have been translated into eighteen foreign languages.

Syrie was named after a character in a radio show that her mother listened to as a girl. Today, Syrie is thrilled that her name is pronounced exactly the same as Siri, the iPhone personal assistant--even if they spell the name incorrectly. :)

Syrie has long been a fan of British literature of the 19th century. She also enjoys reading in a variety of other genres, including historical fiction, paranormal fiction, women's fiction, biography, memoir, romance, mystery, and the classics.

Two of Syrie's favorite authors are Jane Austen and Charlotte Brontë. Syrie's husband Bill, who has joined her in watching all the film versions of Miss Austen's novels several times over and every film version of Jane Eyre and Wuthering Heights ever made, has come to share her enthusiasm, if not her obsession. Syrie also enjoys writing about brilliant, sympathetic, charismatic vampires ... and the paranormal. It was a truly wonderful experience to co-author the novel Forbidden with her son Ryan.

Syrie lived in Paris when she was seven years old, and had visited more than two dozen countries by age eight, which instilled in her a lifelong love of traveling. Her other favorite pursuits include movies, theater, great food, playing games with family and friends, Scrabble, photography, sewing, and the out of doors. Syrie designed and maintains her website, syriejames.com, and she welcomes visitor and messages! Like Jane Austen and Charlotte Brontë, Syrie is very fond of the countryside, and loves taking long walks.

Syrie lives with her family in Los Angeles, California. She is a member of the WGA, RWA, and a life member of JASNA (the Jane Austen Society of North America). She spent many years as a screenwriter and enjoys writing both novels and screenplays.

Syrie writes practically every weekday from 10 - 6. She says, "Many people can't wait for the weekend to arrive. It's the opposite for me. I truly love my jam-packed weekends, but from the time I turn off the computer on Friday evening to the moment I'm back in my chair on Monday morning, I'm anxious to get back to the characters I left in limbo, who are just waiting for me to continue their story."
And of course, with the Author of the Month comes a book by them. This book is called Forbidden and it was seriously AWESOME! I wanted to stay up all night reading it! Thanks to Mrs. Hall for recommending it to me!
FORBIDDEN: BOOK OF THE MONTH
Alec MacKenzie is searching for someone. Someone who his kind is sent to kill. He didn't ask for this job, he has been trying to live a normal life at a normal highschool. Soon he will find the person he has been sent to kill is someone that he would never want to hurt. This book was awesome. If you like Twilight and forbidden romances, this book is the one for you. Just try it, it is great!
The REAL book summary:
She should not exist.

He should not love her.

Claire Brennan has been attending Emerson Academy for two years now (the longest she and her mom have remained anywhere) and she's desperate to stay put for the rest of high school. So there's no way she's going to tell her mom about the psychic visions she's been having or the creepy warnings that she's in danger.

Alec MacKenzie is fed up with his duties to watch and, when necessary, eliminate the descendants of his angelic forefathers. He chose Emerson as the ideal hiding place where he could be normal for once. He hadn't factored Claire into his plans. . . .

Their love is forbidden, going against everything Alec has been taught to believe. But when the reason behind Claire's unusual powers is revealed and the threat to her life becomes clear, how far will Alec go to protect her?
Books coming out in Feb-May:
April 23rd
March 1
March 19th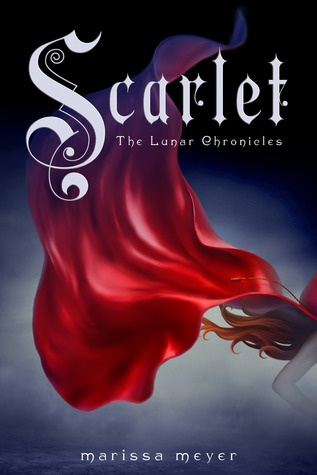 February 5th
March 12
March 5