Want-to-Reads
Books I haven't read, and therefore can't review,
But I know they'll turn out to be a good book for you.
She's just a New York City girl living with her artist mom...

News Flash: Dad is prince of Genovia. (So that's why a limo meets her at the airport!)

Downer: Dad can't have any more kids. (So no heir to the throne.)

Shock of the Century: Like it or not, Mia Thermopolis is prime princess material.

Mia must take princess lessons from her dreaded grandmére, the dowager princess of Genovia, who thinks Mia has a thing or two to learn before she steps up to the throne.

Well, her father can lecture her until he's royal-blue in the face about her princessly duty--no way is she moving to Genovia and leaving Manhattan behind. But what's a girl to do when her name is Princess Amelia Mignonette Grimaldi Thermopolis Renaldo?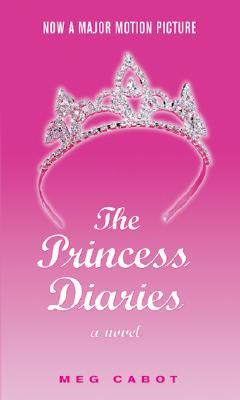 The Bar Code Tatoo
Individuality vs. Conformity

Identity vs. Access

Freedom vs. Control

The bar code tattoo. Everybody's getting it. It will make your life easier, they say. It will hook you in. It will become your identity.

But what if you say no? What if you don't want to become a code? For Kayla, this one choice changes everything. She becomes an outcast in her high school. Dangerous things happen to her family. There's no option but to run...for her life.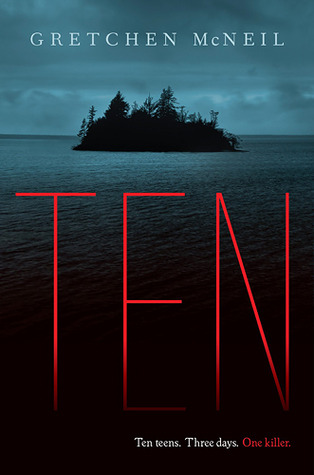 SHHHH!
Don't spread the word!
Three-day weekend. Party at White Rock House on Henry Island.
You do NOT want to miss it.

It was supposed to be the weekend of their lives—an exclusive house party on Henry Island. Best friends Meg and Minnie each have their reasons for being there (which involve T.J., the school's most eligible bachelor) and look forward to three glorious days of boys, booze and fun-filled luxury.

But what they expect is definitely not what they get, and what starts out as fun turns dark and twisted after the discovery of a DVD with a sinister message: Vengeance is mine.

Suddenly people are dying, and with a storm raging, the teens are cut off from the outside world. No electricity, no phones, no internet, and a ferry that isn't scheduled to return for two days. As the deaths become more violent and the teens turn on each other, can Meg find the killer before more people die? Or is the killer closer to her than she could ever imagine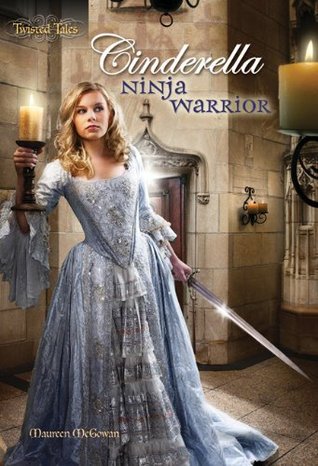 In this fast-paced story full of adventure and romance, Cinderella is more than just a servant girl waiting for her prince—she's a tough, fearless girl who is capable of taking charge of a dangerous situation. Seeking to escape the clutches of her evil stepmother, Cinderella perfects her ninja skills and magic talents in secret, waiting for the day when she can break free and live happily ever after. In a special twist, readers have the opportunity to make key decisions for Cinderella and decide where she goes next—but no matter the choice; the result is a story unlike any fairy tale you've ever read!

St. Vladimir's Academy isn't just any boarding school—it's a hidden place where vampires are educated in the ways of magic and half-human teens train to protect them. Rose Hathaway is a Dhampir, a bodyguard for her best friend Lissa, a Moroi Vampire Princess. They've been on the run, but now they're being dragged back to St. Vladimir's—the very place where they're most in danger...

Rose and Lissa become enmeshed in forbidden romance, the Academy's ruthless social scene, and unspeakable nighttime rituals. But they must be careful lest the Strigoi—the world's fiercest and most dangerous vampires—make Lissa one of them forever.
After a horrible accident claims the lives of her family, sixteen-year-old Ever Bloom can see people's auras, hear their thoughts, and know someone's entire life story by touching them. Going out of her way to avoid human contact to suppress her abilities, she has been branded a freak at her new high school — but everything changes when she meets Damen Auguste.

Damen is gorgeous, exotic and wealthy. He's the only one who can silence the noise and random energy in her head - wieling a magis so intense, it's as though he can peer straight into her soul. As Ever is drawn deeper into his enticing world of secrets and mystery, she's left with more questions than answers. And she has no idea just who he really is - or what he is. The only thing she knows to be true is that she's falling deeply and helplessly in love with him.
EVERY GIRL WHO HAS TAKEN THE TEST HAS DIED.

NOW IT'S KATE'S TURN.

It's always been just Kate and her mom--and her mother is dying. Her last wish? To move back to her childhood home. So Kate's going to start at a new school with no friends, no other family and the fear that her mother won't live past the fall.

Then she meets Henry. Dark. Tortured. And mesmerizing. He claims to be Hades, god of the Underworld--and if she accepts his bargain, he'll keep her mother alive while Kate tries to pass seven tests.

Kate is sure he's crazy--until she sees him bring a girl back from the dead. Now saving her mother seems crazily possible. If she suceeds, she'll become Henry's future bride and a goddess.

IF SHE FAILS...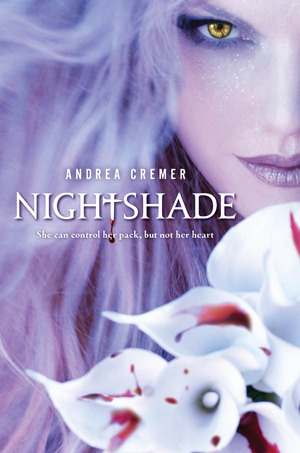 Calla Tor has always known her destiny: After graduating from the Mountain School, she'll be the mate of sexy alpha wolf Ren Laroche and fight with him, side by side, ruling their pack and guarding sacred sites for the Keepers. But when she violates her masters' laws by saving a beautiful human boy out for a hike, Calla begins to question her fate, her existence, and the very essence of the world she has known. By following her heart, she might lose everything- including her own life. Is forbidden love worth the ultimate sacrifice?Calla Tor has always known her destiny: After graduating from the Mountain School, she'll be the mate of sexy alpha wolf Ren Laroche and fight with him, side by side, ruling their pack and guarding sacred sites for the Keepers. But when she violates her masters' laws by saving a beautiful human boy out for a hike, Calla begins to question her fate, her existence, and the very essence of the world she has known. By following her heart, she might lose everything- including her own life. Is forbidden love worth the ultimate sacrifice?
Magic is dangerous—but love is more dangerous still.

When sixteen-year-old Tessa Gray crosses the ocean to find her brother, her destination is England, the time is the reign of Queen Victoria, and something terrifying is waiting for her in London's Downworld, where vampires, warlocks and other supernatural folk stalk the gaslit streets. Only the Shadowhunters, warriors dedicated to ridding the world of demons, keep order amidst the chaos.

Kidnapped by the mysterious Dark Sisters, members of a secret organization called The Pandemonium Club, Tessa soon learns that she herself is a Downworlder with a rare ability: the power to transform, at will, into another person. What's more, the Magister, the shadowy figure who runs the Club, will stop at nothing to claim Tessa's power for his own.

Friendless and hunted, Tessa takes refuge with the Shadowhunters of the London Institute, who swear to find her brother if she will use her power to help them. She soon finds herself fascinated by—and torn between—two best friends: James, whose fragile beauty hides a deadly secret, and blue-eyed Will, whose caustic wit and volatile moods keep everyone in his life at arm's length . . . everyone, that is, but Tessa. As their search draws them deep into the heart of an arcane plot that threatens to destroy the Shadowhunters, Tessa realizes that she may need to choose between saving her brother and helping her new friends save the world. . . . and that love may be the most dangerous magic of all.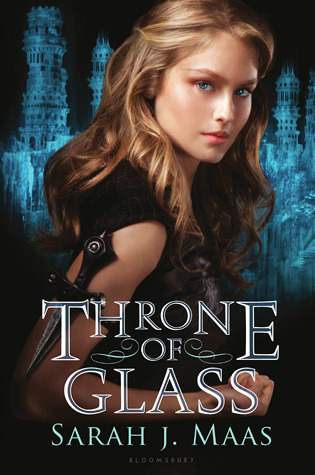 After serving out a year of hard labor in the salt mines of Endovier for her crimes, 18-year-old assassin Celaena Sardothien is dragged before the Crown Prince. Prince Dorian offers her her freedom on one condition: she must act as his champion in a competition to find a new royal assassin. Her opponents are men-thieves and assassins and warriors from across the empire, each sponsored by a member of the king's council. If she beats her opponents in a series of eliminations, she'll serve the kingdom for three years and then be granted her freedom. Celaena finds her training sessions with the captain of the guard, Westfall, challenging and exhilirating. But she's bored stiff by court life. Things get a little more interesting when the prince starts to show interest in her... but it's the gruff Captain Westfall who seems to understand her best. Then one of the other contestants turns up dead... quickly followed by another. Can Celaena figure out who the killer is before she becomes a victim? As the young assassin investigates, her search leads her to discover a greater destiny than she could possibly have imagined.
Thanks to Mrs. Hodges, here are five brand new and awesome looking books! I will start reading at let you know more ASAP!
All of these summaries are from www.goodreads.com. I did not write any of them.
Delirium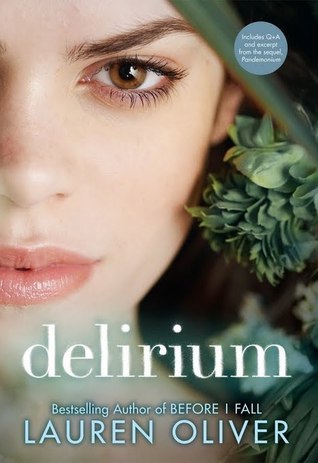 They say that the cure for Love will make me happy and safe forever.

And I've always believed them.

Until now.

Now everything has changed.

Now, I'd rather be infected with love for the tiniest sliver of a second than live a hundred years smothered by a lie.

Lena looks forward to receiving the government-mandated cure that prevents the delirium of love and leads to a safe, predictable, and happy life, until ninety-five days before her eighteenth birthday and her treatment, when she falls in love
Pandemonium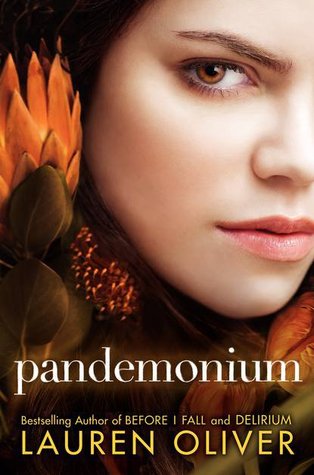 Lena joins the resistance effort against the oppressive government and fights for freedom.
After escaping from Portland, Lena makes it to the Wilds and becomes part of an Invalid community. Weak and grieving for Alex, Lena fights to survive. And then she fights her oppressors.
As the viewpoint shifts between Lena's time in the Wilds and the present day, which is set in Brooklyn, Lena transforms into a warrior for the resistance. In New York City, the grass-roots movement for a Deliria-Free America (the DFA) is gathering strength, and its leader, Thomas Fineman, recruits more supporters by the day. His son Julian--as-yet uncured--heads up the DFA's youth organization. Lena is tasked with blending into the DFA's rallies; she seems to be a supporter yet she is really a spy.
The Body Finder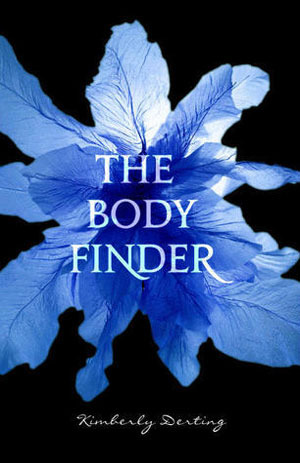 Violet Ambrose is grappling with two major issues: Jay Heaton and her morbid secret ability. While the sixteen-year-old is confused by her new feelings for her best friend since childhood, she is more disturbed by her "power" to sense dead bodies—or at least those that have been murdered. Since she was a little girl, she has felt the echoes that the dead leave behind in the world... and the imprints that attach to their killers.

Violet has never considered her strange talent to be a gift; it mostly just led her to find the dead birds her cat had tired of playing with. But now that a serial killer has begun terrorizing her small town, and the echoes of the local girls he's claimed haunt her daily, she realizes she might be the only person who can stop him.

Despite his fierce protectiveness over her, Jay reluctantly agrees to help Violet on her quest to find the murderer—and Violet is unnerved to find herself hoping that Jay's intentions are much more than friendly. But even as she's falling intensely in love, Violet is getting closer and closer to discovering a killer... and becoming his prey herself.
The Princess Curse
Twelve princesses suffer from a puzzling (if silly) curse, and anyone who ends it will win a reward. Reveka, a sharp-witted and irreverent apprentice herbalist, wants that reward. But her investigations lead to deeper mysteries and a daunting choice--will she break the curse at the peril of her own soul?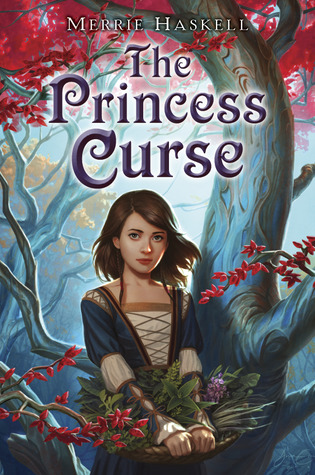 The Casual Vacancy
A BIG NOVEL ABOUT A SMALL TOWN ...

When Barry Fairbrother dies in his early forties, the town of Pagford is left in shock.

Pagford is, seemingly, an English idyll, with a cobbled market square and an ancient abbey, but what lies behind the pretty façade is a town at war.

Rich at war with poor, teenagers at war with their parents, wives at war with their husbands, teachers at war with their pupils ... Pagford is not what it first seems.

And the empty seat left by Barry on the parish council soon becomes the catalyst for the biggest war the town has yet seen. Who will triumph in an election fraught with passion, duplicity and unexpected revelations?
Beyonders: Chasing the Prophecy (expected March 2012)
The #1 New York Times bestselling Beyonders fantasy trilogy comes to a stunning and epic conclusion.
Jason and Rachel were not born in Lyrian. They did not grow up in Lyrian. But after all of the battles and losses, the triumphs and adventures, and most of all, the friendships forged in this fantastical world, Lyrian has become home to them in a way they never could have imagined.
And so, armed now with the prophecy of a dying oracle, they have gone on their separate quests—each surrounded by brave and powerful allies—knowing that the chance for success is slim. But Jason and Rachel are ready at last to become the heroes Lyrian needs, no matter the cost.
Princess of the Silver Woods
Goodreads:
When Petunia, the youngest of King Gregor's twelve dancing daughters, is invited to visit an elderly friend in the neighboring country of Westfalin, she welcomes the change of scenery. But in order to reach Westfalin, Petunia must pass through a forest where strange two-legged wolves are rumored to exist. Wolves intent on redistributing the wealth of the noble citizens who have entered their territory. But the bandit-wolves prove more rakishly handsome than truly dangerous, and it's not until Petunia reaches her destination that she realizes the kindly grandmother she has been summoned to visit is really an enemy bent on restoring an age-old curse. The stories of Red Riding Hood and Robin Hood get a twist as Petunia and her many sisters take on bandits, grannies, and the new King Under Stone to end their family curse once and for all.
The City of Bones
Goodreads:
When fifteen-year-old Clary Fray heads out to the Pandemonium Club in New York City, she hardly expects to witness a murder -- much less a murder committed by three teenagers covered with strange tattoos and brandishing bizarre weapons. Then the body disappears into thin air. It's hard to call the police when the murderers are invisible to everyone else and when there is nothing -- not even a smear of blood -- to show that a boy has died. Or was he a boy?

This is Clary's first meeting with the Shadowhunters, warriors dedicated to ridding the earth of demons. It's also her first encounter with Jace, a Shadowhunter who looks a little like an angel and acts a lot like a jerk. Within twenty-four hours Clary is pulled into Jace's world with a vengeance, when her mother disappears and Clary herself is attacked by a demon. But why would demons be interested in ordinary mundanes like Clary and her mother? And how did Clary suddenly get the Sight? The Shadowhunters would like to know. . . .

Exotic and gritty, exhilarating and utterly gripping, Cassandra Clare's ferociously entertaining fantasy takes readers on a wild ride that they will never want to end.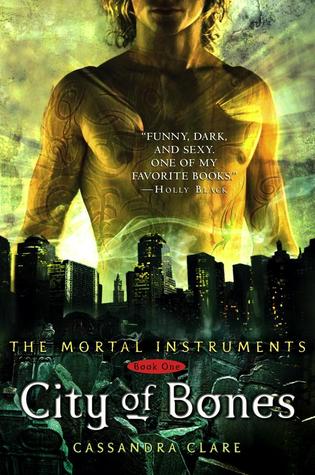 Dancing with Dragons
Goodreads:
The future of the Seven Kingdoms hangs in the balance.

In the east, Daenerys, last scion of House Targaryen, her dragons grown to terrifying maturity, rules as queen of a city built on dust and death, beset by enemies.

Now that her whereabouts are known many are seeking Daenerys and her dragons. Among them the dwarf, Tyrion Lannister, who has escaped King's Landing with a price on his head, wrongfully condemned to death for the murder of his nephew, King Joffrey. But not before killing his hated father, Lord Tywin.

To the north lies the great Wall of ice and stone – a structure only as strong as those guarding it. Eddard Stark's bastard son Jon Snow has been elected the 998th Lord Commander of the Night's Watch, but he has enemies both in the Watch and beyond the Wall, where the wildling armies are massing for an assault.

On all sides bitter conflicts are reigniting, played out by a grand cast of outlaws and priests, soldiers and skinchangers, nobles and slaves. The tides of destiny will inevitably lead to the greatest dance of all.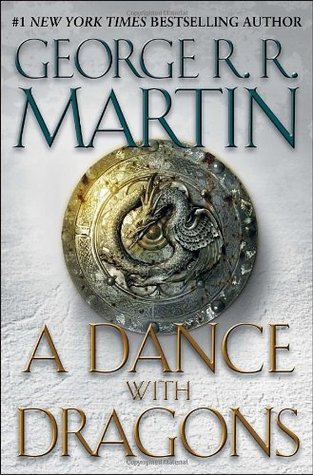 The Runaway King- expected March 1st, 2012
Goodreads:
Just weeks after Jaron has taken the throne, an assassination attempt forces him into a deadly situation. Rumors of a coming war are winding their way between the castle walls, and Jaron feels the pressure quietly mounting within Carthya. Soon, it becomes clear that deserting the kingdom may be his only hope of saving it. But the further Jaron is forced to run from his identity, the more he wonders if it is possible to go too far. Will he ever be able to return home again? Or will he have to sacrifice his own life in order to save his kingdom?

The stunning second installment of The Ascendance Trilogy takes readers on a roller-coaster ride of treason and murder, thrills and peril, as they journey with the Runaway King!
The Midnight Sun
Tuesdays at the Castle
Goodreads:
Tuesdays at Castle Glower are Princess Celie's favorite days. That's because on Tuesdays the castle adds a new room, a turret, or sometimes even an entire wing. No one ever knows what the castle will do next, and no one-other than Celie, that is-takes the time to map out the new additions. But when King and Queen Glower are ambushed and their fate is unknown, it's up to Celie, with her secret knowledge of the castle's never-ending twists and turns, to protect their home and save their kingdom. This delightful book from a fan- and bookseller-favorite kicks off a brand-new series sure to become a modern classic.
Code Name Verity
Goodreads:
Oct. 11th, 1943--A British spy plane crashes in Nazi-occupied France.

Its pilot and passenger are best friends.

One of the girls has a chance at survival. The other has lost the game before it's barely begun.

When "Verity" is arrested by the Gestapo, she's sure she doesn't stand a chance. As a secret agent captured in enemy territory, she's living a spy's worst nightmare. Her Nazi interrogators give her a simple choice: reveal her mission or face a grisly execution.

They'll get the truth out of her. But it won't be what they expect.

As she intricately weaves her confession, Verity uncovers her past, how she became friends with the pilot Maddie, and why she left Maddie in the wrecked fuselage of their plane. On each new scrap of paper, Verity battles for her life, confronting her views on courage and failure and her desperate hope to make it home. But will trading her secrets be enough to save her from the enemy?
Starters
Goodreads:
Callie lost her parents when the Spore Wars wiped out everyone between the ages of twenty and sixty. She and her little brother, Tyler, go on the run, living as squatters with their friend Michael and fighting off renegades who would kill them for a cookie. Callie's only hope is Prime Destinations, a disturbing place in Beverly Hills run by a mysterious figure known as the Old Man.

He hires teens to rent their bodies to Enders—seniors who want to be young again. Callie, desperate for the money that will keep her, Tyler, and Michael alive, agrees to be a donor. But the neurochip they place in Callie's head malfunctions and she wakes up in the life of her renter, living in her mansion, driving her cars, and going out with a senator's grandson. It feels almost like a fairy tale, until Callie discovers that her renter intends to do more than party—and that Prime Destinations' plans are more evil than Callie could ever have imagined. .
Janitors Book 2
Barnes and Noble Summary:
Now, more than ever, Spencer, Daisy, and even Dez must fight to save schools everywhere. The Bureau of Educational Maintenance (BEM) is after Spencer, and the only place he is safe is within the walls of the New Forest Academy. Or so he thinks. In this fast-paced adventure, the kids must figure out where their loyalties lie and who they can trust as they fight to discover the true secret of the New Forest Academy and what it means to the future of education.
The Candy Shop Wars Book 2
Kirkus Reviews:
The arrival of another nefarious magician prompts further world-saving, fruit-flavored magic and bonding by a squad of small-town preteens in this laidback sequel (The Candy Shop War, 2007). Fishy doings at the newly opened Arcadeland draw Nate and sidekicks in to play some cool games--and, thanks to free use of Peak Performance gum, to win so many thousands of tickets that arcade owner Jonas White recruits them to compete against one another in finding a set of long-hidden real-world talismans. White's ultimate goal, as it turns out, is possession of a voodoo-doll–like simulacrum of the entire Earth called "Uweya," which was created in prehistoric times by a great (if maybe not too bright) mage and then hidden away behind corridors of swinging blades, armies of clay warriors and like obstacles. Amid easy banter and with help from aptly named goodies concocted by magician/baker Sebastian Stott, the young heroes set out to find Uweya, rescue captured friends and scotch White's plot. Readers unfamiliar with the previous episode may have trouble weathering both the author's sketchy efforts to recap events and the slew of new characters, but like the tasty Moon Rocks that give Nate and friends the ability to leap buildings (short ones, at least) in a single bound, the tale floats along airily. Action aplenty, with tongue (and candy) firmly in cheek.
Lockdown
Goodreads:
Furnace Penitentiary: the world's most secure prison for young offenders, buried a mile beneath the earth's surface. Convicted of a murder he didn't commit, sentenced to life without parole, "new fish" Alex Sawyer knows he has two choices: find a way out, or resign himself to a death behind bars, in the darkness at the bottom of the world. Except in Furnace, death is the least of his worries. Soon Alex discovers that the prison is a place of pure evil, where inhuman creatures in gas masks stalk the corridors at night, where giants in black suits drag screaming inmates into the shadows, where deformed beasts can be heard howling from the blood-drenched tunnels below. And behind everything is the mysterious, all-powerful warden, a man as cruel and dangerous as the devil himself, whose unthinkable acts have consequences that stretch far beyond the walls of the prison.
Together with a bunch of inmates—some innocent kids who have been framed, others cold-blooded killers—Alex plans an escape. But as he starts to uncover the truth about Furnace's deeper, darker purpose, Alex's actions grow ever more dangerous, and he must risk everything to expose this nightmare that's hidden from the eyes of the world.
Matched
I have read some of this book, but sadly, not all of it. I have heard that it's great.... really want to read it but I am in the middle of reading three books right now- I'll get back to you on that!!!
This is the summary off of the Matched website:
In the Society, Officials decide. Who you love. Where you work. When you die.
Cassia has always trusted their choices. It's hardly any price to pay for a long life, the perfect job, the ideal mate. So when her best friend appears on the Matching screen, Cassia knows with complete certainty that he is the one… until she sees another face flash for an instant before the screen fades to black. Now Cassia is faced with impossible choices: between Xander and Ky, between the only life she's known and a path no one else has ever dared follow — between perfection and passion.
Want to Reads
Have you read Harry Potter?
Yes, I have read Harry Potter. I think everybody has heard of it, though, and right now I am trying to find unique books to review. Thank you for your question. Happy reading!!!!
I have read Lisa Mangum's new book, After Hello. I really liked it. Is she going to write a sequel?
She said she wasn't planning on it :( I guess we will have to be patient and find out. You can visit www.trackthepacket.com to learn more.
Happy Reading!!
Where do I find all the book reviews? How do I know if that book is the one I want to read, and where can I find it?
Wow... lots of questions, but that's ok, here are the answers: a. the book reviews are in the book review page, next to the home page on the menu bar; b. You'll know if you want to read it if you read through the Good Book Review that I've posted; c. Find that book in your local library or bookstore. Know the name of the author and the title, though. That always helps.
Happy Reading!!!
Poll
Hi!!!!!!!!! Um quick question- How d'ya find us?
Total votes: 705
Poll
How much do you know about our main writer, S-girl? Take the next few polls to find out.
Total votes: 4